When Video Games Come To Life: Jeanne Marie's Thesis Collection Wakka Wakka's The Runway
Who says video games are a waste of time? For San Francisco designer, Jeanne Marie, it led her to design a final thesis based off of an American cult classic.
"For my senior collection I was inspired by the 1980's arcade game Pac Man," Jeanne told us, "this idea came both randomly and naturally, meaning it came out of no where but it felt right." As every fashion student searches for their inspiration. In art books, fashion magazines, museums, Jeanne Marie took the road less traveled.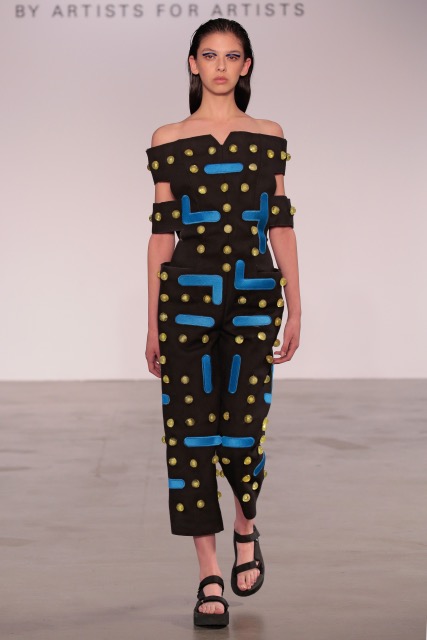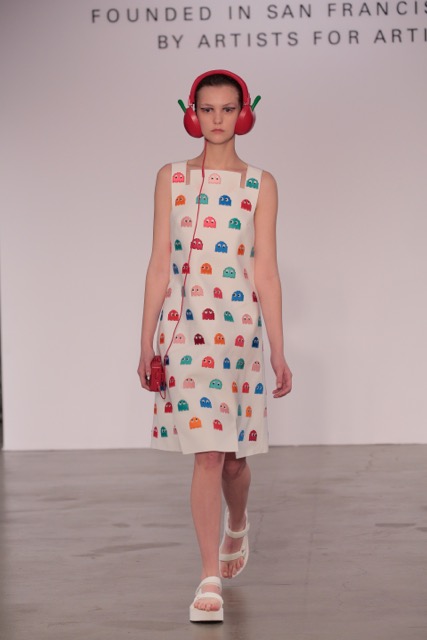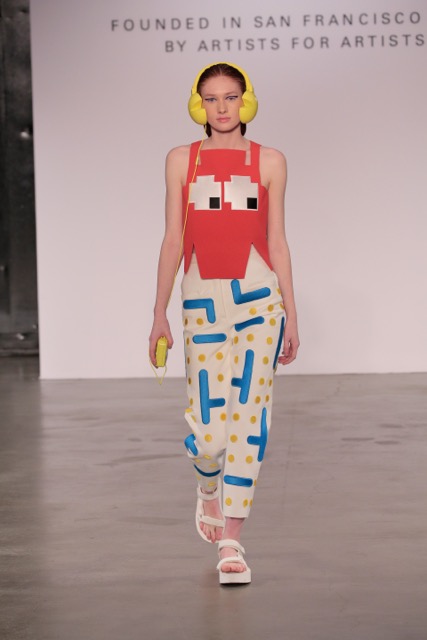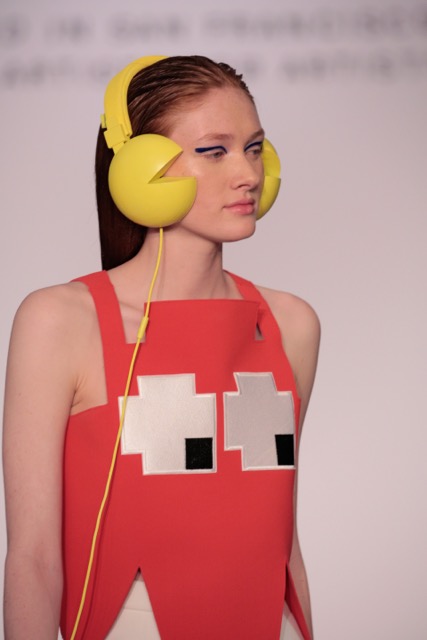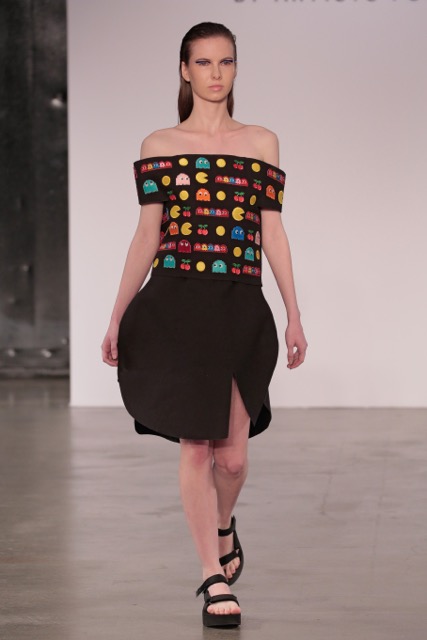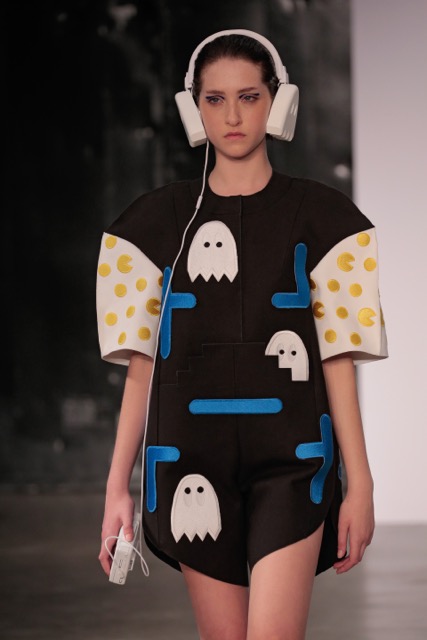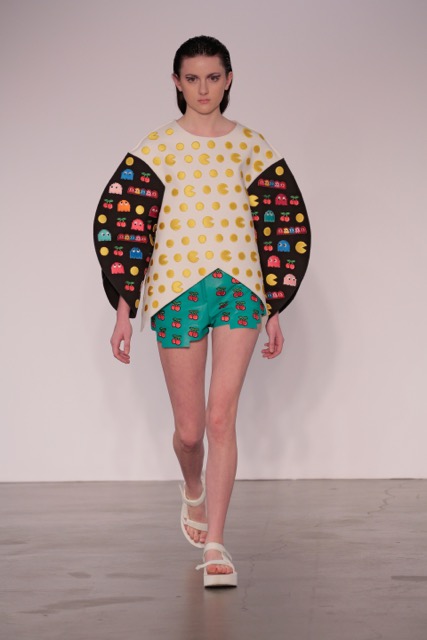 For some, the inclusion of pac-man came as a fresh breath to the SF fashion scene. Sanguinetti's geometrical silhouettes were accompanied by accented LED-lit character patches created by jewelry and technologist, Ryan Hsiang. "He added LED lights to the jumpsuit and he 3D printed three sets of headphones," Jeanne tells us, "the headphones are connected to a vintage Walkman that he painted. Through this we are talking about current technology and comparing it to the past."
And if you think this collection is made with light cotton, you best be wrong: "The black and white fabric color came from the inverted part of the game where the pac man can eat the ghost, and the bright teal leather was inspired by one of the ghost in the game." Other fabrics used in this collection are self bonded canvas and self bonded poly crepe to create the stiff bold shapes.
Overall, we'd give this collection three red cherries.
// Peep the rest of the collection and the jewelry collab up-close on Jeanne's website, jeannemariesanguinetti.com
Anthony Rogers
Anthony is the founder of Bob Cut Mag and the director of business development. Anthony writes on LGBT, people, and gender issues but catch him also writing about other shenanigans he finds himself in. Want to partner with Bob Cut? Email him at anthony@bobcutmag.cm
Need More Bay Area?