Macho Man, Masculinity Redefined
"SUCK IT UP,
BE A MAN."
Serious discussion on masculinity / adulthood and why it's twisted.
story by
DUSTIN SORIANO
, written by ANTHONY ROGERS.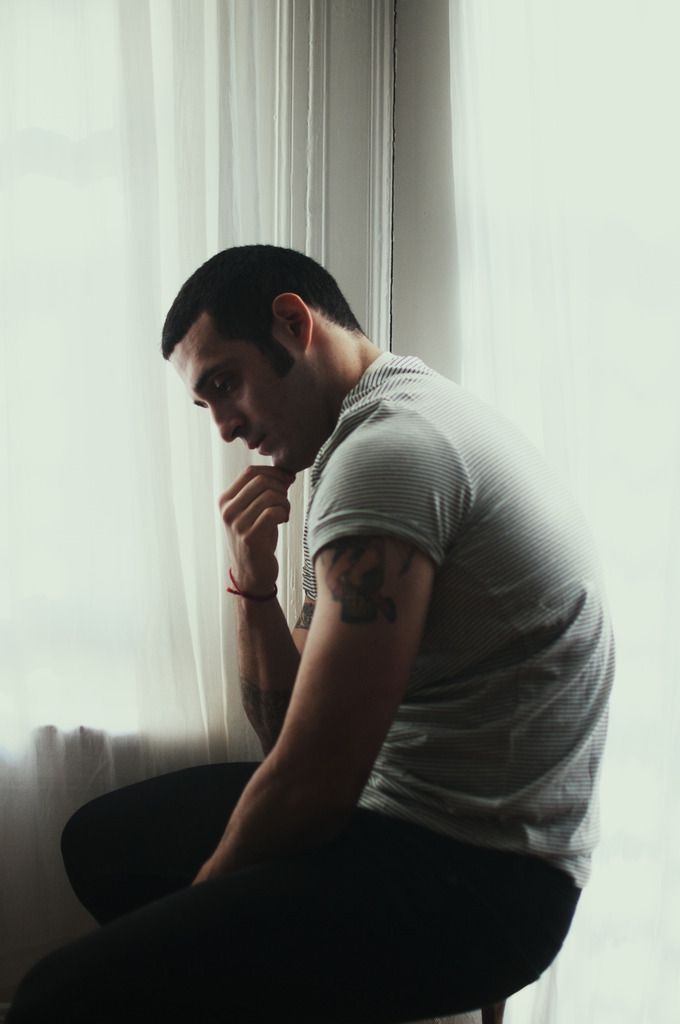 Macho Man
What does it mean to be a man? What does it mean to be open with yourself on every level of consciousness? We find ourselves asking these very questions due to a recent event. While I (editor in chief) was making my way to our office one morning, a child was crying next to a muni stop with his
I suppose
father. The child was screaming, crying, and begging the man for something I couldn't exactly hear. Without even a hush the father figure turns to the boy and in a very stern tone says, "William. You have to be a man, quit crying." Mind you, this boy is probably 9 year's old tops. But at that bus stop, was another moment of thought? Why do we say phrases like that to our children? And then, why do we even say things like that in general to people? It is somehow, people aren't supposed to feel emotions around one another, nor show them or break the glass ceiling. Does anyone remember the song by Fergie, "Big Girls Don't Cry" - For instant gratifying types, this song speaks to you in a very powerful way. You don't need to cry over x, you don't to feel sadness over y, you can be happier without showing emotion about z. When at the end of the day, showing emotions (including sadness) empowers the fact that you are definitely human and that you definitely are just like everyone else. But what are your thoughts on the matter? For us, masculinity, or adulthood isn't a straight arrow anymore like our parents before made it to believe. Do you think that having phrases like that helps the conversation? You could let us know
here
.
Anthony Rogers
Anthony is the founder of Bob Cut Mag and the director of business development. Anthony writes on LGBT, people, and gender issues but catch him also writing about other shenanigans he finds himself in. Want to partner with Bob Cut? Email him at anthony@bobcutmag.cm
Need More Bay Area?